Tamariba Cycle Rental
About Our Services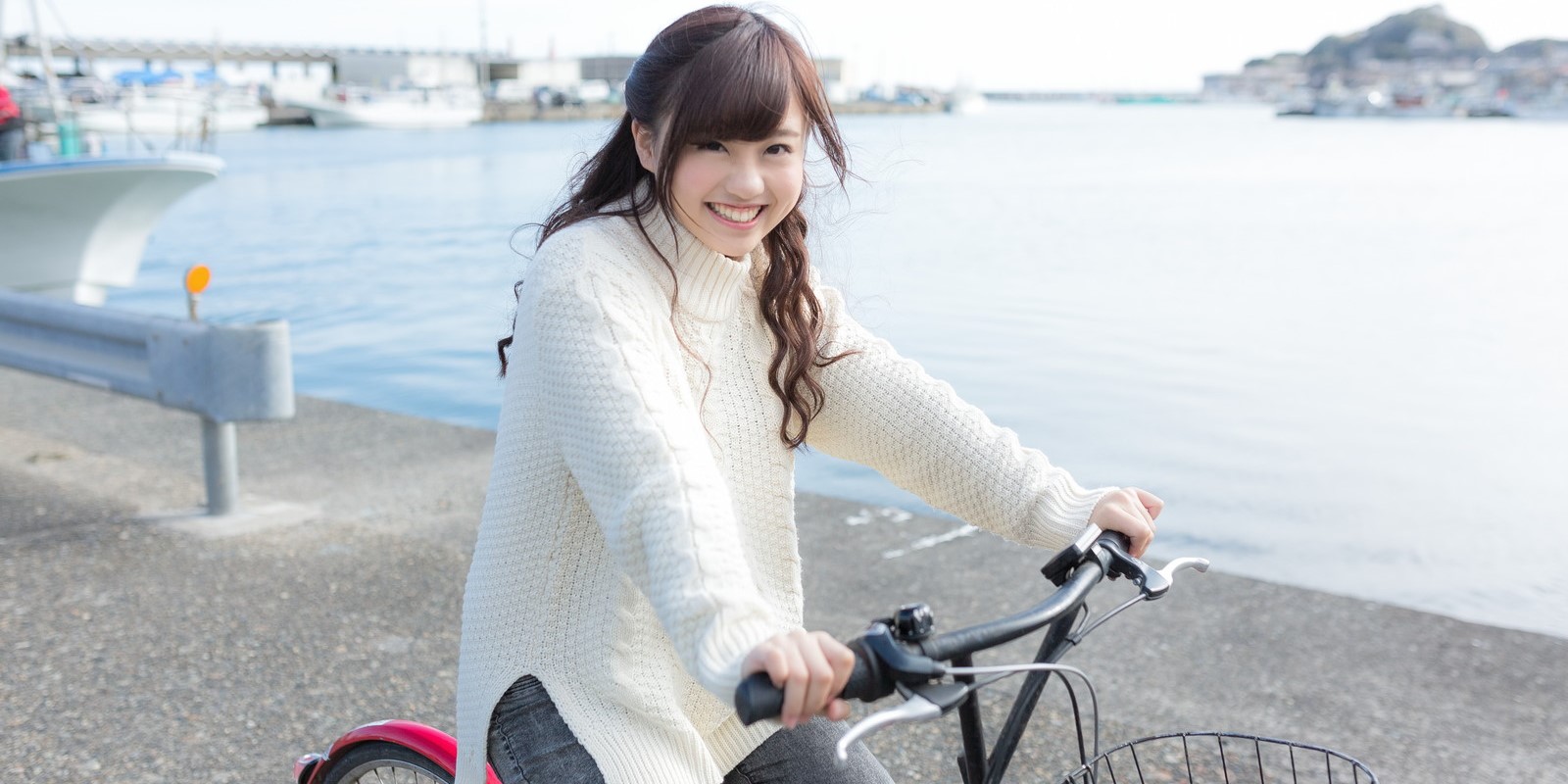 Tamariba Cycle Rental is a service designed for visitor and tourists. It offers parking for customers and rental bicycle to better experience Hitachi Seaside Park and the surrounding areas.
It's a healthy way to enjoy yourself and it avoids you becoming a part of the traffic congestion that can occur when traveling by car.
Therefore, we installed a function that is Customers parked at "Omotemachi Parking TAMARIBA" which is operated by our company and to rent bicycles immediately. You can enjoy your day in luxury.
After you enjoy cycling, it is also good to have a break at "cafe tamariba" if you are tired.
Please use our service.
Business name
Tamariba Cycle Rental
Implementation period
We accept at any time
Business hours
From 9:00am to 5:00 pm
Location
Omotemachi Parking TAMARIBA
Reception place
Same as above
Address
6-4 Omotemachi, Hitachinaka City, Ibaraki
Number of bicycle available for use
20 bicycles (12 bicycles: 26" /8 bicycles: 24")
Fee
1bicycle: 1000 yen per day ※tax included (We will charge extra fee if bicycle needs repairing)
Other
Guarantee charge: 3000 yen /1bicycle (We refund the guarantee charge after you return bicycle)
500yen/1bicycle(personal liability insurance+accident insurance)
Baggage Storage Service (1 general baggage / day) 500 yen / bag (tax included)
Operating company
Hitachinaka Machizukuri Inc.
Cooperation
Hitachi Seaside Park Office
Motobaisuogawa
User guidance (We are accepting at any time)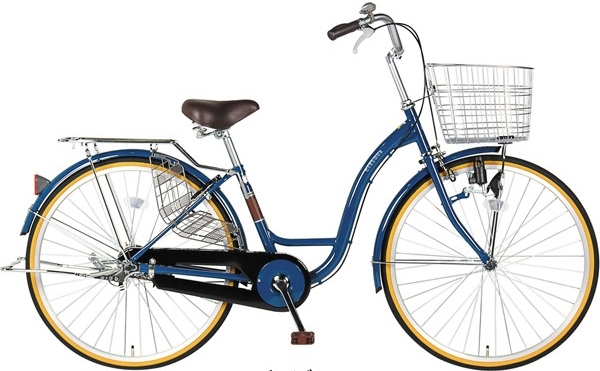 Notes: If need be, our services include dispatch personnel to help with any problems, i.e. a flat tire. However, in case of intentional damage, repair fee will be charged.
Rental bicycle: City Cycle/ASAHI SHIEROA-Ⅰ/3 gear/Dynamo Lighting System (pictured is the 26" bicycle)
The sculptures city Hitachinaka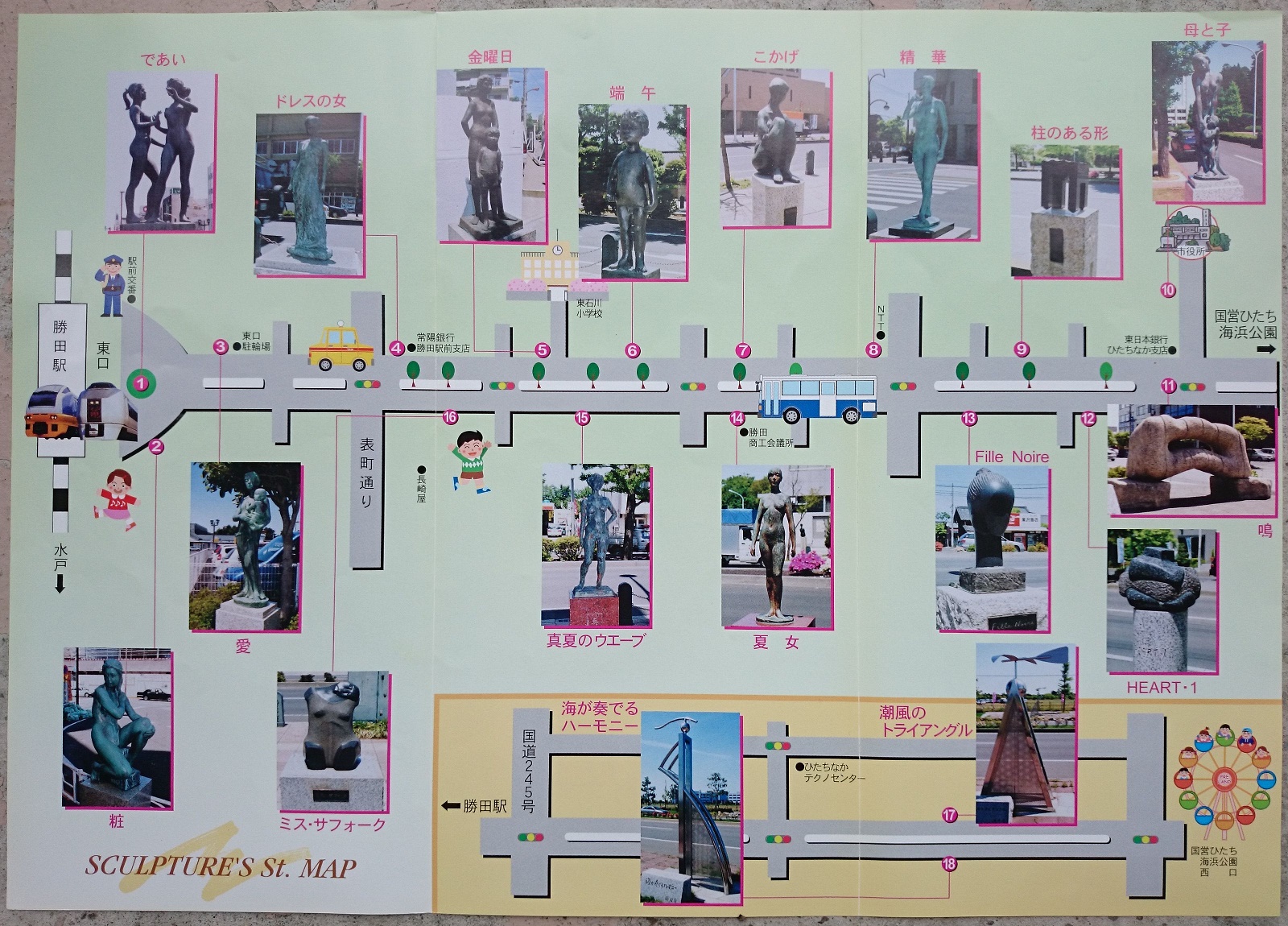 Heading east from Katsuta station along Katsuta Ekimae-dori Street (Showa-dori Street), there are more than dozen sculpture installations leading toward Hitachinaka City Office. It is roughly 2 km trip.
This short cycling course along with its sculptures can be thoroughly enjoyed.
About 1km on both sides of Showa-dori Street extending east from Katsuta Station is "Outdoor Sculpture Exhibition "at any time.
Baggage Storage Service
We have a service to store your baggage.
If you'd like to leave some belongs with us while cycling, it's no problem. You can enjoy a less encumbered experience by storing your things safety with us. Please call us to make a reservation.
Fee :( 1 general baggage / day) 500 JPY / bag (tax included) ※ we store your baggage in special bag (90-liters) and prevent dirt of baggage.
Access Map(Omotemachi Parking TAMARIBA)
Contact Information
Hitachinaka Machizukuri Inc.
Nikoniko Puraza 2F, 8-8 Omotemachi, Hitachinaka City, 312-0047 Ibaraki Prefecture
TEL: 029-353-3181(From 9:00am to 6:00pm)
FAX: 029-353-3182
E-MAIL: info@hcdi.jp